CFLsurf Forecast for the Cocoa Beach area:
Mar 27 (Mon) 3-5ft swell with light E winds at 5-10MPH
Mar 28 (Tue) 3-4ft swell with W winds at 5MPH switching to E at 5-10MPH in the afternoon. High tide is at 8:50a.m.
Mar 29 (Wed) 3ft swell with light variable SW winds at 10MPH. Look for high tide spots in the AM.
Mar 30 (Thu) 2-3ft surf with light SSW at 5MPH. SE winds start to kick up in the afternoon.
North Florida:
Jax Bch – Void Live
Jax Bch – 911 Surf
Jax Bch – Surfline
St. Augustine – SurfStation
St. Augustine – Blue Sky
Daytona Bch – Sunglow Pier
New Smyrna – Surfline
New Smyrna – Red Dog
Advertise with us: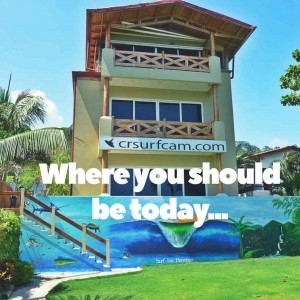 Surf Inn Hermosa, Costa Rica
Hurricane/Storm Info:
Surf Links:
DESTINATIONS
Best Accommodations for Surf Travel
We feature a selection of hotels that are world class destinations for surfers and their families.
SKILLS & SERVICES
Who we are & what we do
Website Banners
Mobile Responsive
Multi-Channel Reach
Customer Focused
Trusted Resource
Watersports Niche Market
Marketing is the overall strategy for your brand in the marketplace. We help our clients build a strategy to tell their story effectively. Effective marketing is reaching the right person with a message that adds value.
Building a brand takes time, attention to detail and effective communication. With a marketplace where everything is available at all times, trust is key.
In today's marketplace we communicate with pictures. Professional photography helps set you apart in from the crowd.