(Pics are from 2012 to 2014 at Central Brevard County Beaches, Florida, USA)
This page is dedicated to "Almost Toes on the Nose" Ross, a regular at local breaks from Port Canaveral to Melbourne Beach. Watch out – this guy is totally deaf and nearly blind without his glasses. Ross rides an 8'0″ NuWave SUP (without a paddle) or a 9'9″ NuWave SUP (with a paddle). As you may have guessed, his current board sponsor is NuWAVE SUP. Rumors indicate that the name "Almost Toes on the Nose Ross" stems from a psychological block that prevents him from going those last few inches forward to actually get his toes over the nose. Says Ross: "It's pretty scary up there when you look down at 20 mph and don't see any surfboard underneath you." Ross often surfs at local area contests just to the north or south of the contest area. In a recent interview Ross claimed: "Although I have never won a trophy, I have never heard them ask me to leave the area either." Ross is best known for perpetually spouting HOT AIR about upcoming surf conditions.
I added some new pics from Nosara, Costa Rica at: Nosara 2008.
And some more pics from Nosara in Novemeber, 2009 at: Nosara 2009.
And more pics from Nosara in November, 2010 at Nosara 2010.
And some pics from our local beaches at: CFLsurf Ross – 2010 , CFLsurf Ross 2011.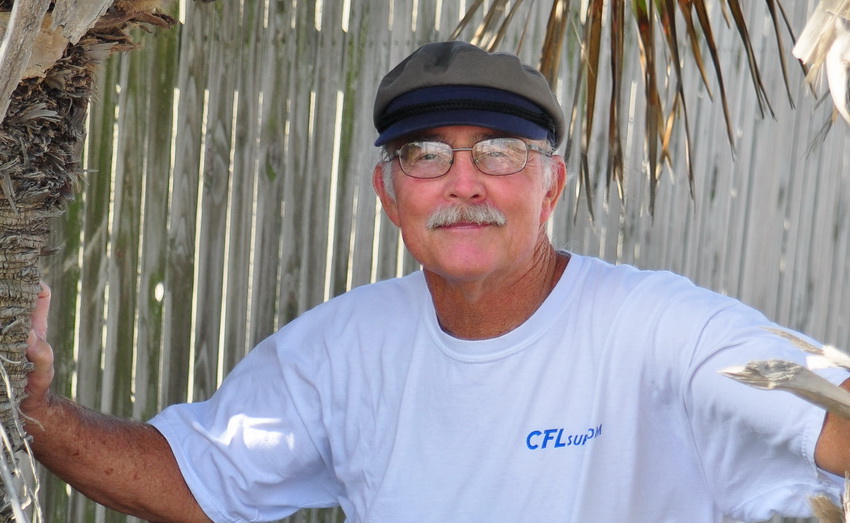 After over 15 years of surf forecasting I have come to the un-mistakable conclusion that surf conditions and the stock market
have something very much in common: they are both totally and completely unpredictable!!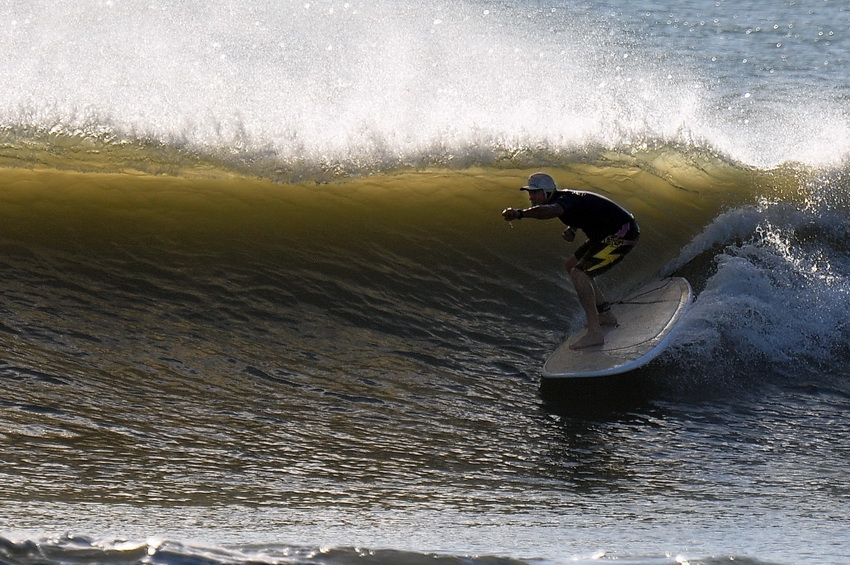 Yup… that's a 10'4″ SUP. I don't use the paddle very often. (TS Beryl swell – May 27, 2012).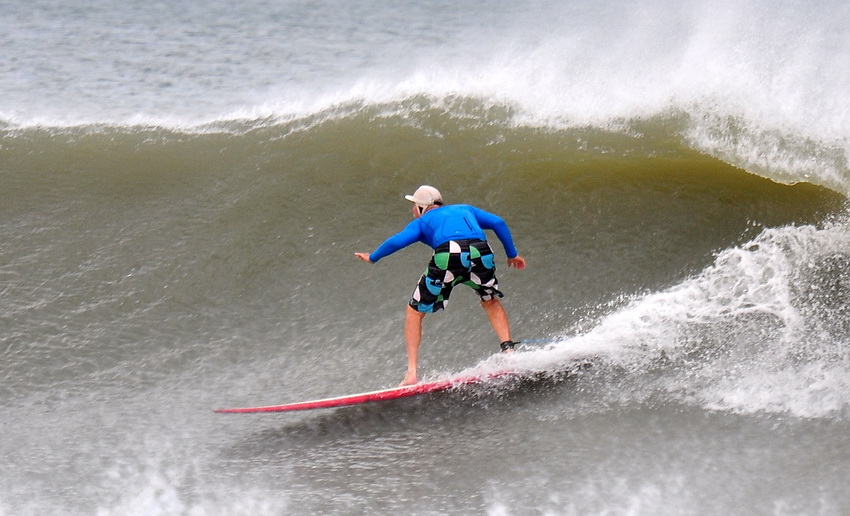 Since I got the SUPs I only use a regular longboard on days when conditions are extreme.
It is very tough getting outside on a SUP through constant white water.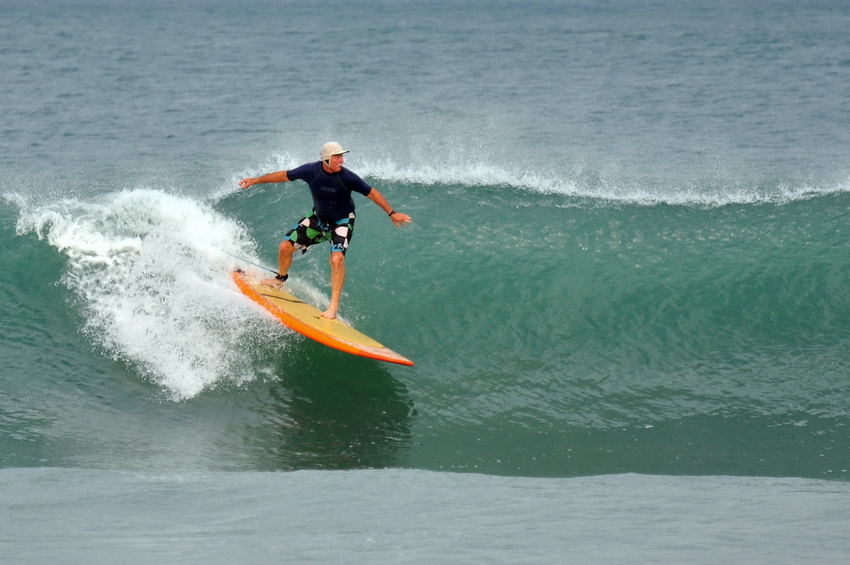 Warm water and big waves – a rare treat.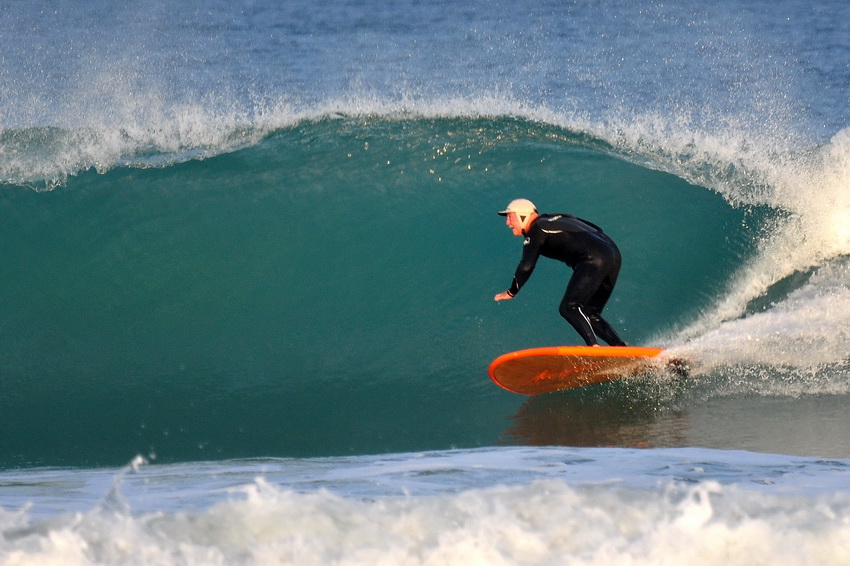 We usually get more consistent surf during our winter months with water temps in the 60's.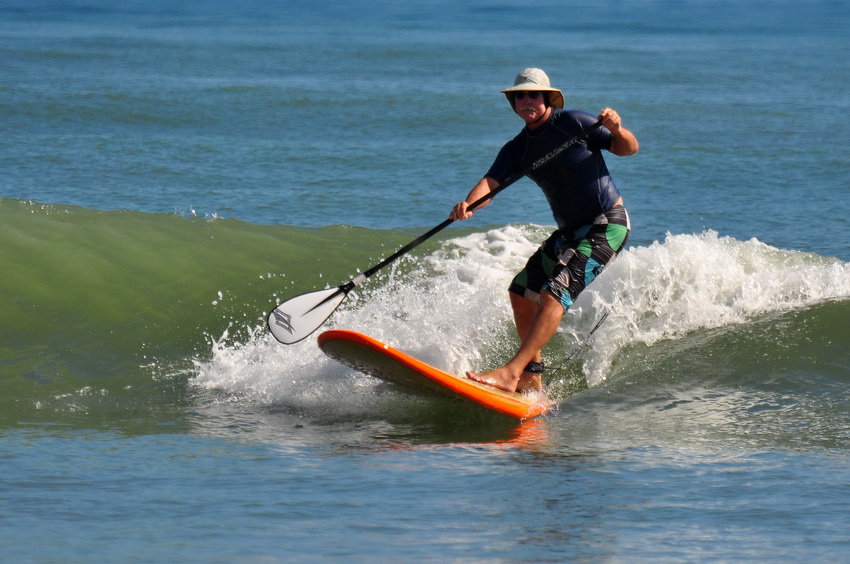 Small waves are fun with the paddle.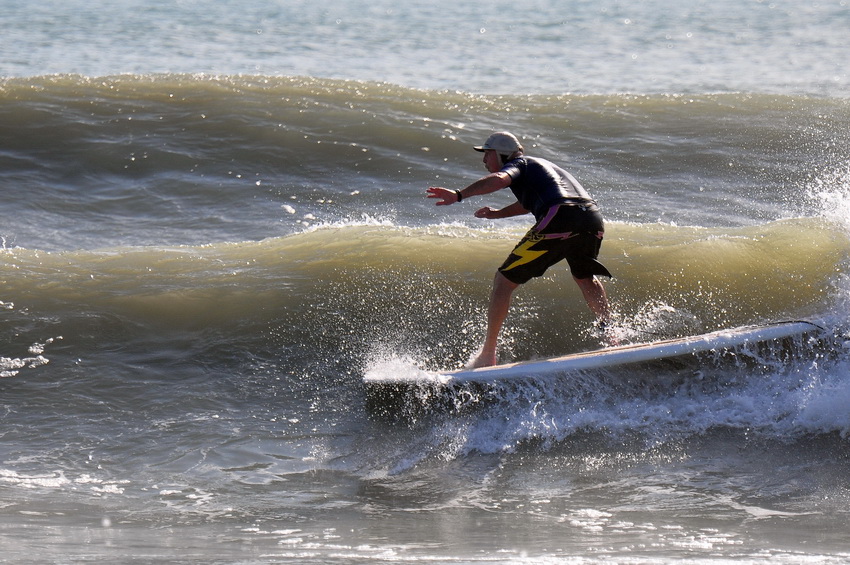 The 10'4″ SUP is good for small days and is sort of fun when the tail breaks loose and the board slides sideways.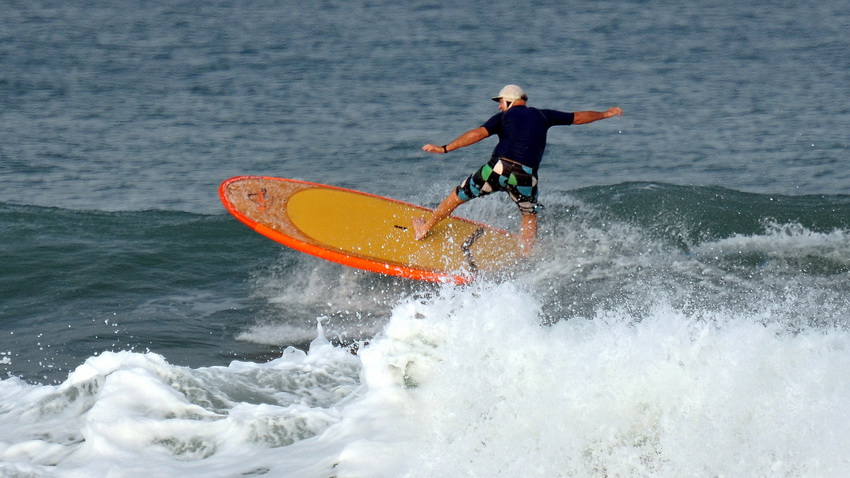 A 9'2″ SUP is currently my favorite "longboard". I love that thing even though it tries very hard to bounce me off with the slightest bump.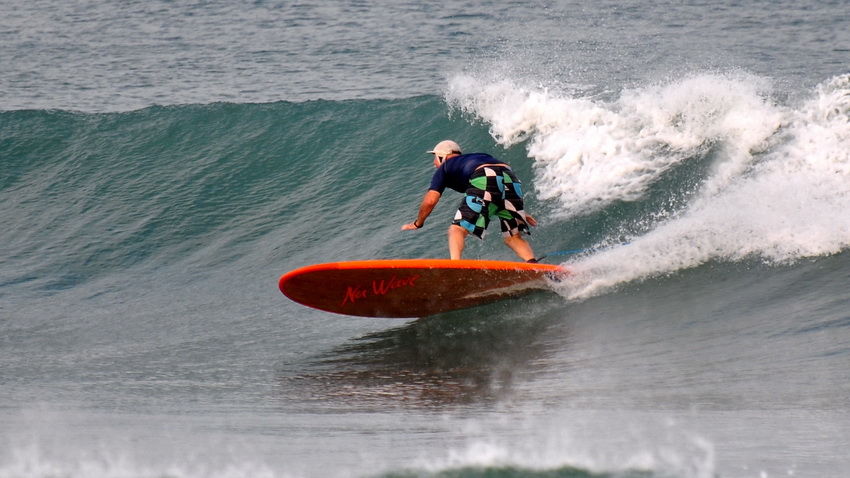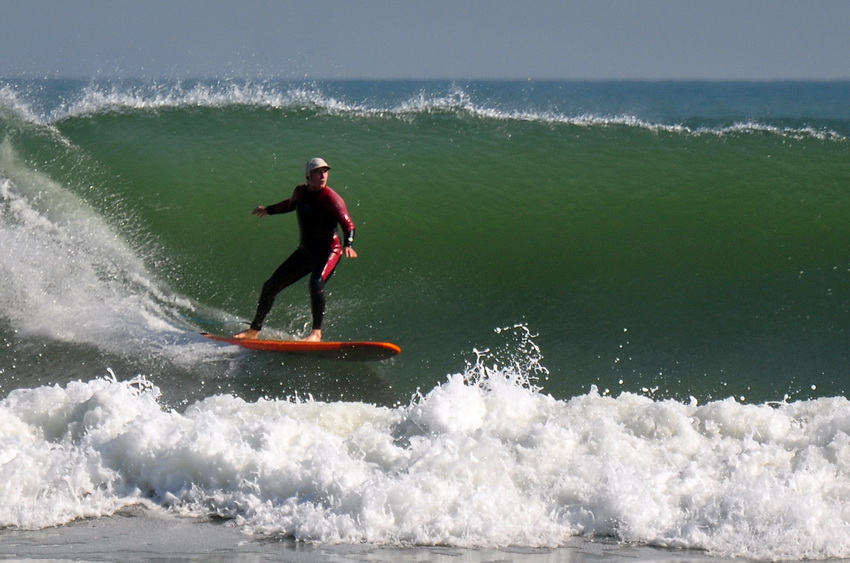 I probably should have used a regular longboard on a day like this. Longboards seems to be much faster than SUPs and are easier to ride.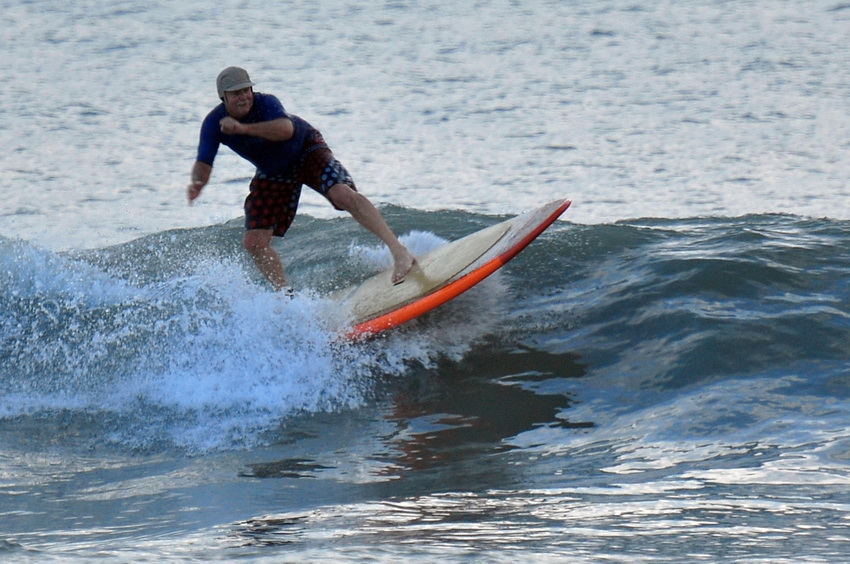 Small wave fun on the 9'2″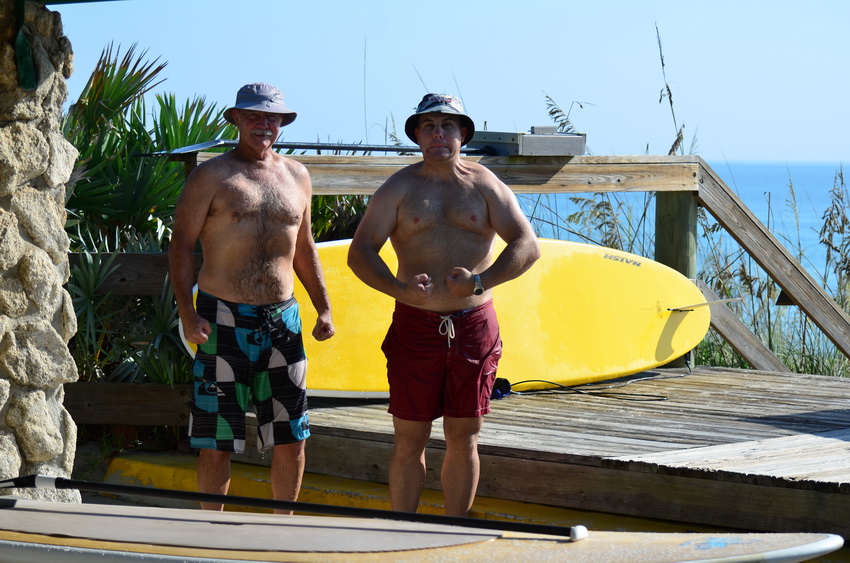 Ross and son Jon ham it up for the camera girl.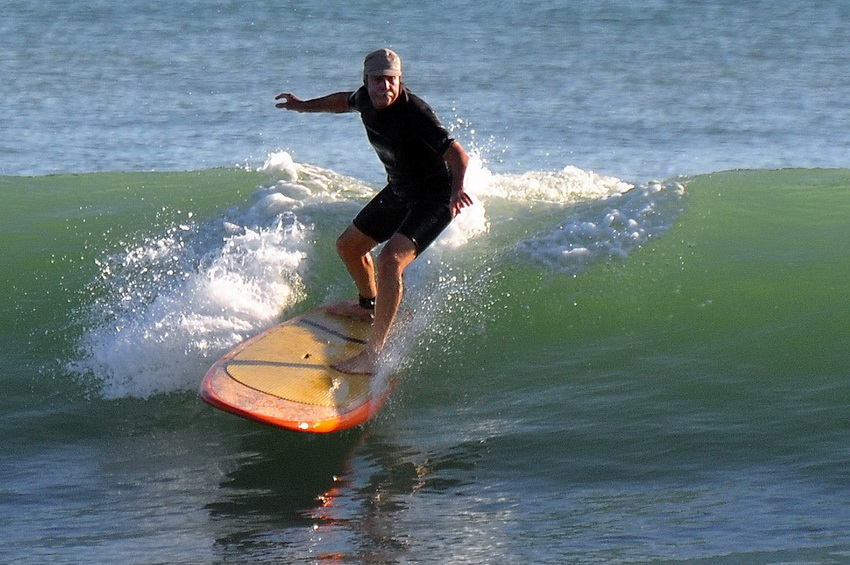 This shot and the following 3 shots are from Awesome Monday, Mar 3, 2014.
Just 4.3 feet of 11 sec swell was pushing up overhead faces.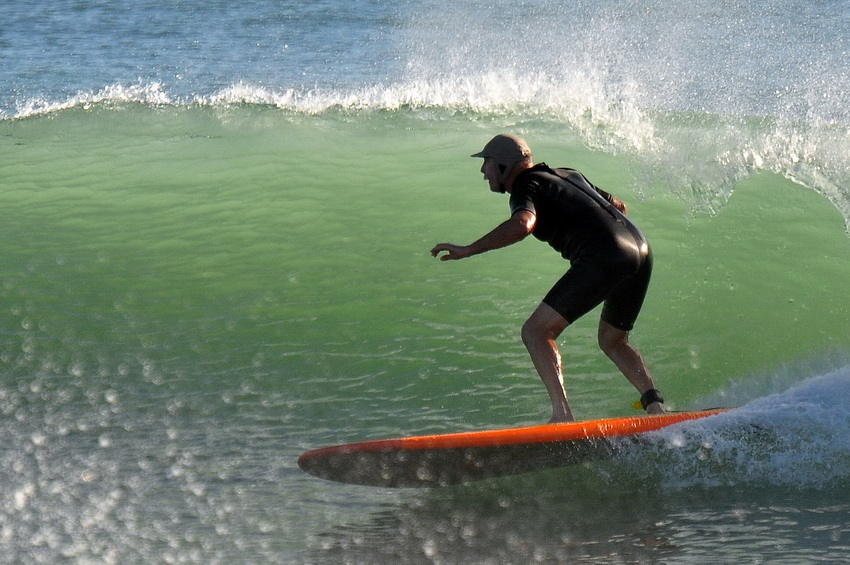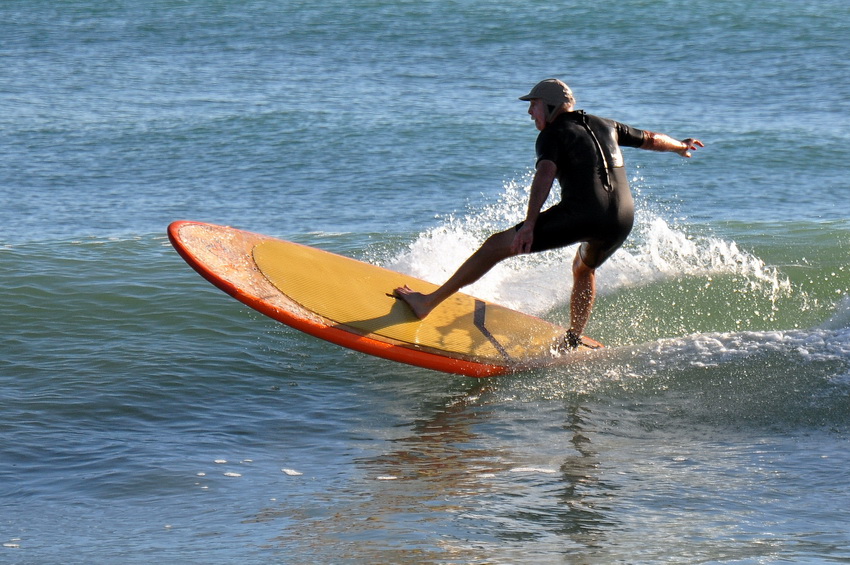 SUPs make little waves feel bigger and make big waves feel gigantic.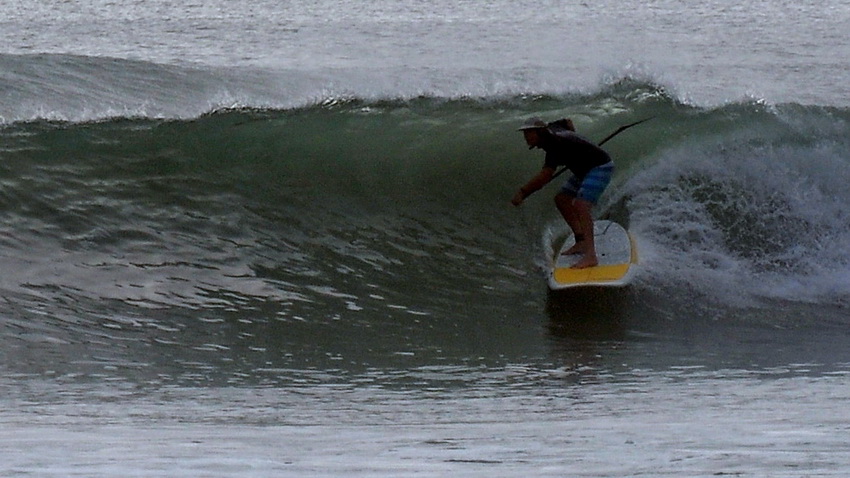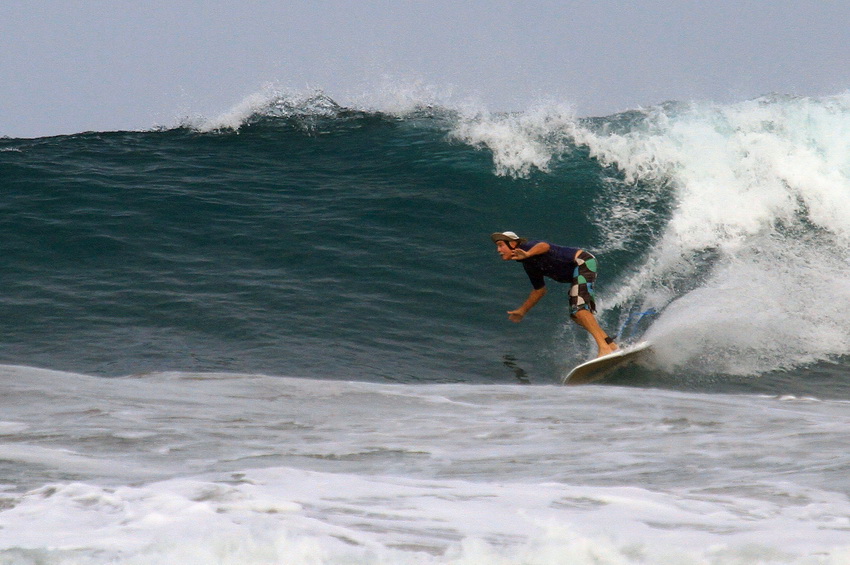 Playa Guiones (aka: Nosara) Costa Rica – June 2015 – I am riding an 8'0″ NuWave SUP without a paddle.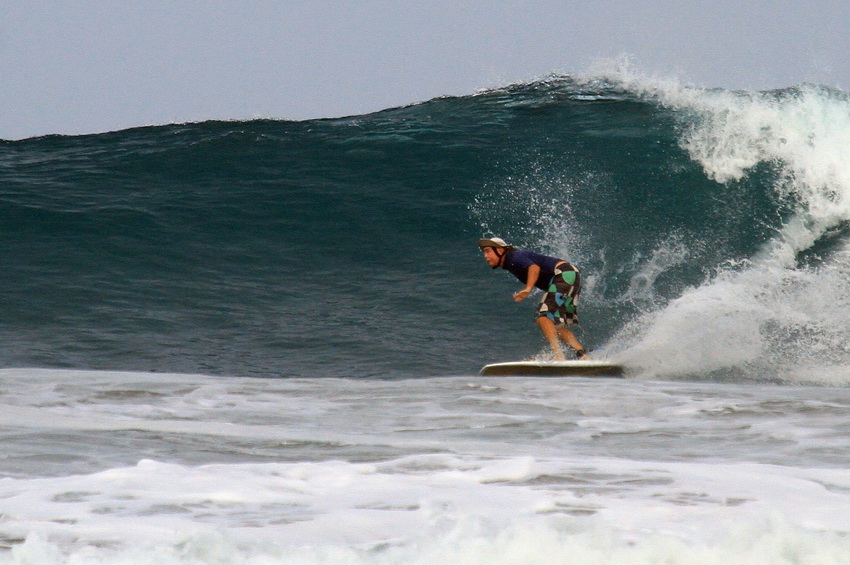 The 2 photos above are from a 22 frame set shot by Surfing Nosara in July 2015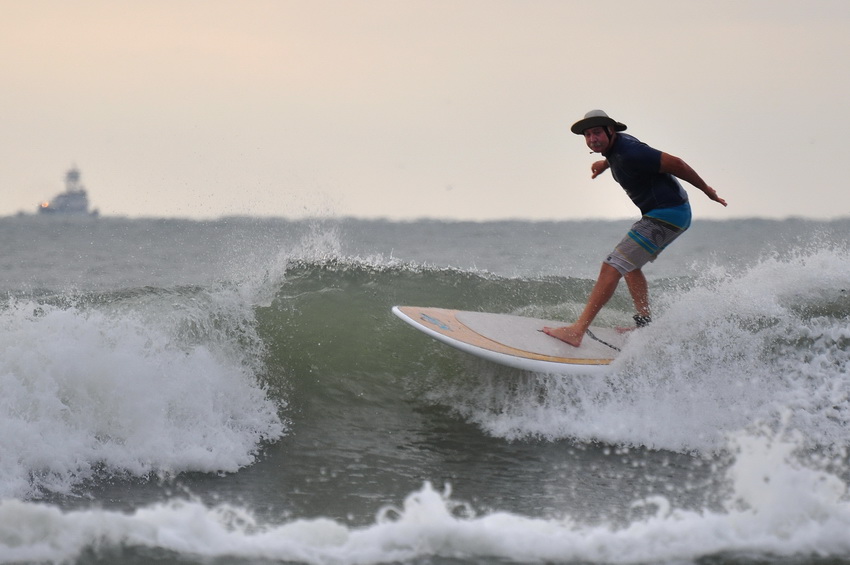 October 3, 2015 in Cocoa Beach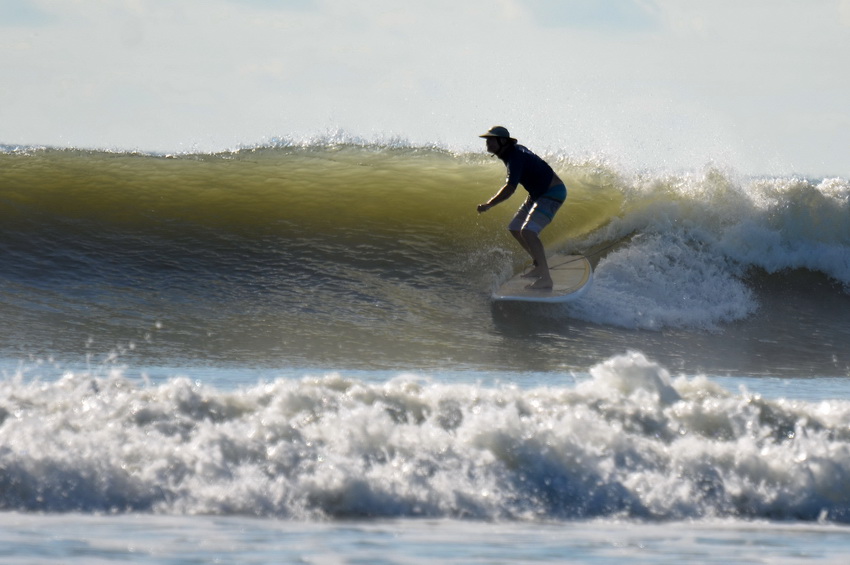 October 4th, 2015 – another nice day in Cocoa Beach
Ross's Rule #1 – Never wait for good surf to get better. It probably won't.

Ross's Rule #2 – For every shark you see, there are 100 that you don't.
Ross's Rule #3 – Good surf rarely happens on a weekend, so always surf when there are waves.

Ross's Rule #4 – Friends don't serve friends Bud Light.

Ross's Rule #5 – Surf is totally unpredictable.
Ross's Theorem – You are much more likely to be struck by lightning than eaten by a shark.
Ross's Wisdom – If you are the first surfer out, give the second surfer a big smile – he just reduced (by 50 percent) the probability that you would be the one to be bitten by a shark.
Ross's Famous Quote – An optimist is a long-boarder who parks 100 feet out past all the other long-boarders. A TRUE optimist is a short-boarder who parks 100 feet out past the optimist.
Ross's Golden Rule – Try to keep out of the way of surfers that are better than you, and try not to run over those that aren't. All the other rules fall neatly into place if you follow the Golden Rule.
Sing Along with Ross –
Rosso Surfer met a Sharko,
swimming in the sea.
Said Rosso Surfer to the Sharko,
"Are you after me?"
Said the Sharko to Rosso Surfer,
"Longboards upset my tummy."
Said Rosso Surfer to the Sharko,
"You'll find shortboards much more yummy!"