This gallery is dedicated to Baywatch Jon a regular at Patrick AFB area beaches. Jon no longer competes and now only surfs when the waves are really good. Jon rides whatever board he can borrow from Ross since he broke all of his own boards in half (one into three pieces on the rocks of Playa Negra).
"Baywatch" Jon makes Eastern Surfing Association headlines – Read the story about how Jon saves a little kid, his mom, his dad, and maybe even his uncle Fred – click here.
The following sequence of 8 frames was provided by Matt Adame of Soul Arch Photography in Nosara, Costa Rica.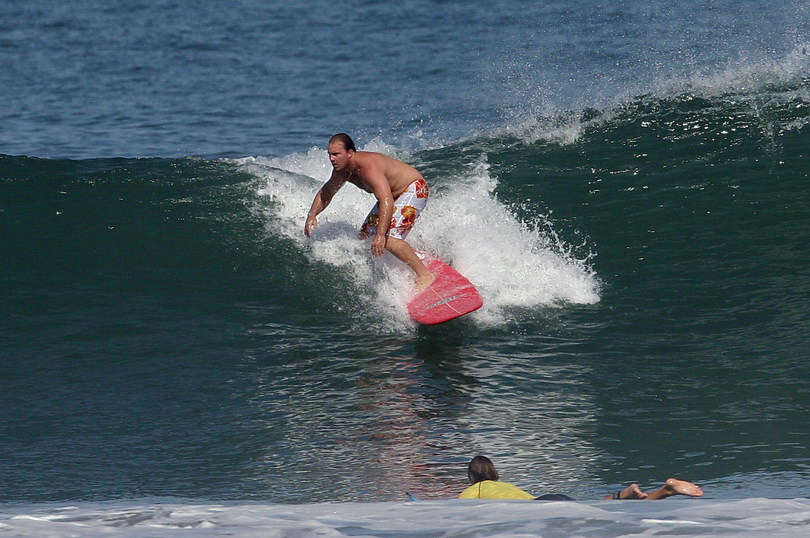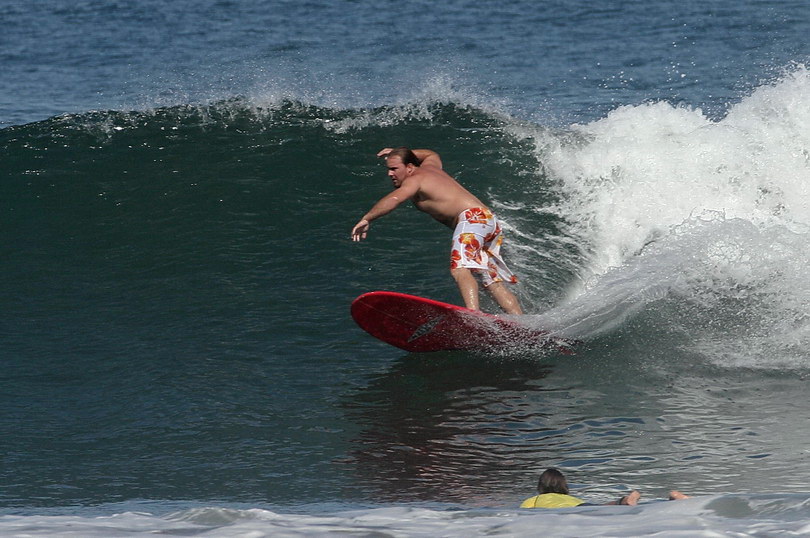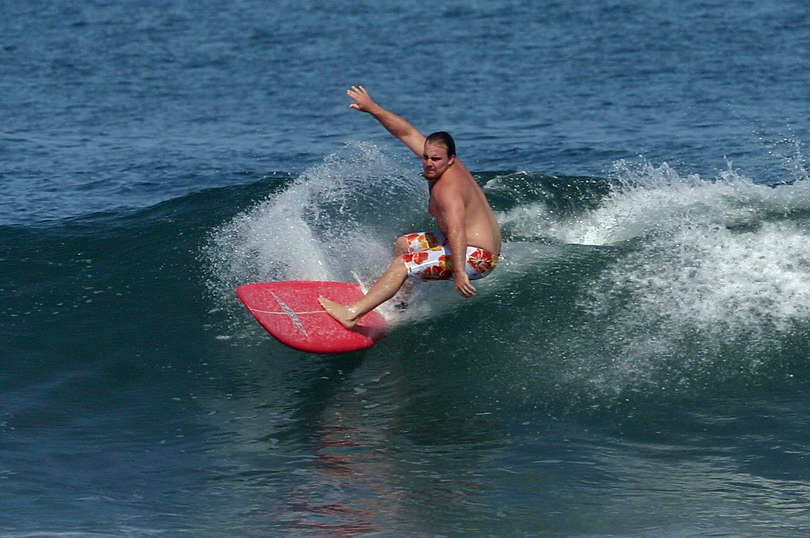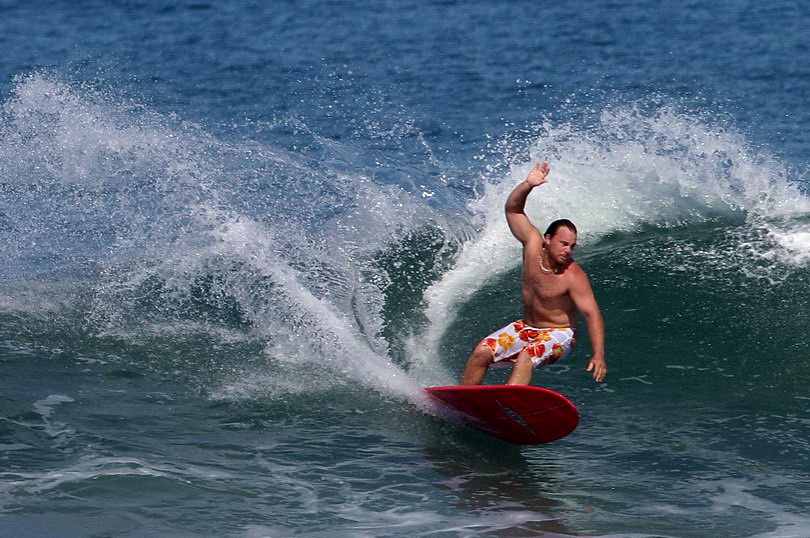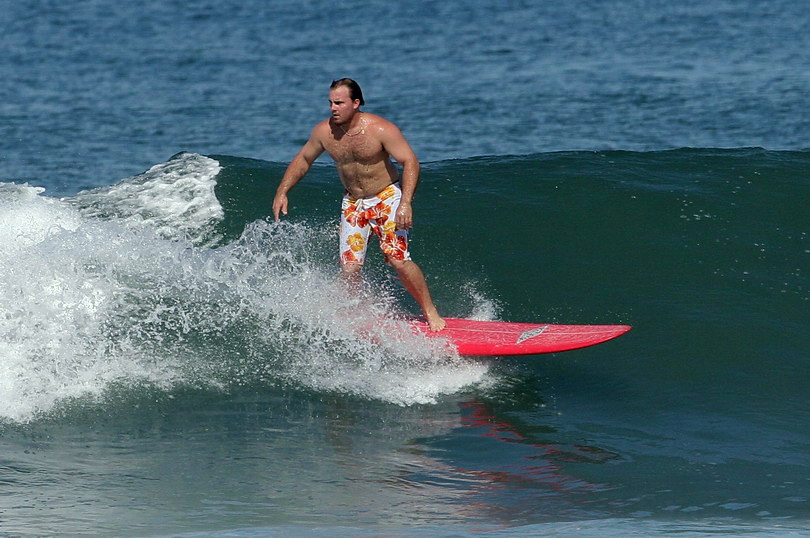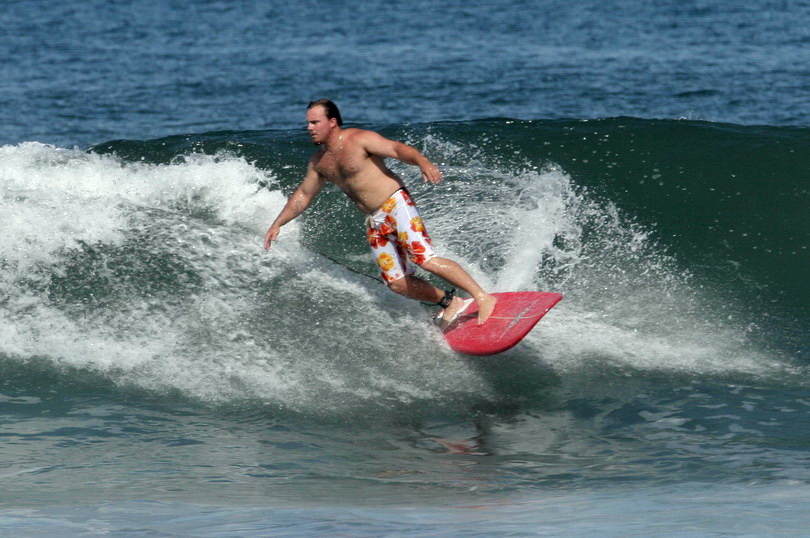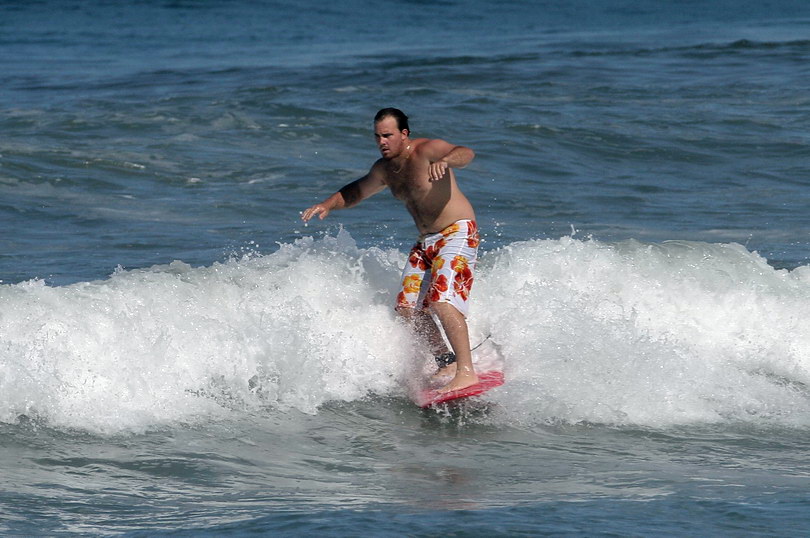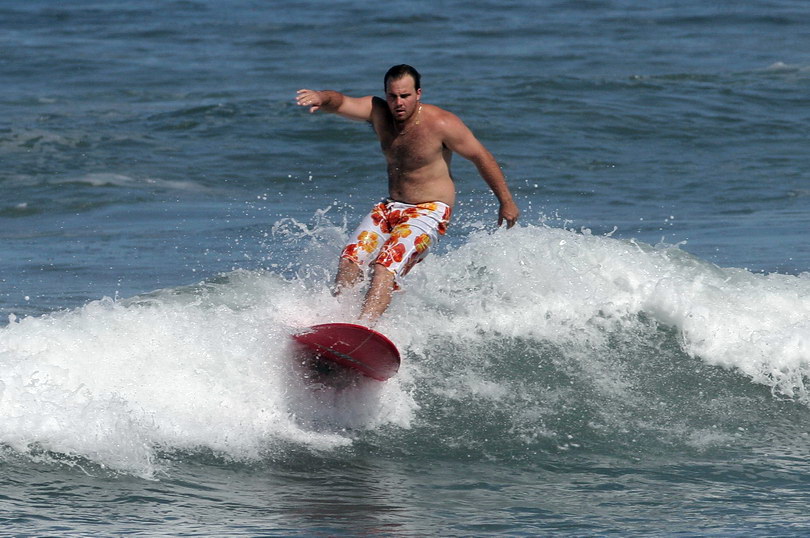 Jon at Sunset Beach?  Nope – it's South Florida on January 24, 2001, near
the Juno Beach Pier. This PIC is from video taken close to the end of a 1/2 mile ride.
By the way, that's a longboard he is riding. This wave was estimated to be 18 to 20 feet, and
the largest wave to hit South Florida since Halloween of 1989.